To Speak Live With Tatiana Just Dial 1-800-281-2191
I had just returned from the perfect summer vacation. For the first time in several months, I have an energy and feel passionate about life and the world. Jamaica made me whole.
The beaches, the clubs, the men and women, I was sexually charged the entire stay. I made love, fucked and and engaged in my wildest sexual fantasies. If the shuttle ride to the resort was any indication my stay was going to be my ultimate adventure. The couple siting next to me were making out and I joined in.
I don't remember their names, but do recall I joined in. Her hand was up my skirt and fingering my pussy in a flash. I was wet, my big clit was throbbing. I guess she approved of the handjob I gave her partner. He came, I climaxed and she quickly followed.
Adults Only Resort
I checked into my room which was small with a view of the pool area. To my surprise it was clothing optional. I sat on the balcony and enjoyed the show. Admittedly still horny, masturbation was an option I took full advantage of while watching the sun bathers.
After dinner the resort has several party areas to take advantage of. Most were dancing and get drunk affairs, while others are nothing more than a big gang bang. Guess which parties I preferred?
I found myself drawn to an everything room. Gay, straight or whatever is the rule here. Watching clearly straight men suck a cock, a definite bucket list item. Got my pussy in the mood very fast.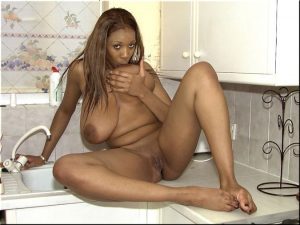 Mingling about in my bikini and enjoying the looks I was getting. Protruding through my bottoms was my aroused clit. I found a cabana and reclined watching and rubbing.
Eventually I had a group of men around me. All of them jacking huge cocks which just made me cum faster. Then, almost seamless. I found my pussy being fucked and the fattest dick I have every had in my mouth. I realized I was the focus of a gang bang.
The state of arousal was like the first time I masturbated when I was 13. I couldn't stop cumming. My pussy turned into a cunt as it was being blasted bare back style.
Believe it or not the hottest part was the crowd of couples watching me get sperm bath. Eventually it had to end, and I had to go to my room. I was very tired; I masturbated a couple more times and fell asleep. I cant wait to tell you more about my summer vacation. I hope you share about yours.
Talk To Tatiana Live, Dial 1-800-281-2191 Or Use The Discounted "Click 2 Call" Feature Above.