Phone Sex Gilf Annette Can Be Reached At 1-800-281-2191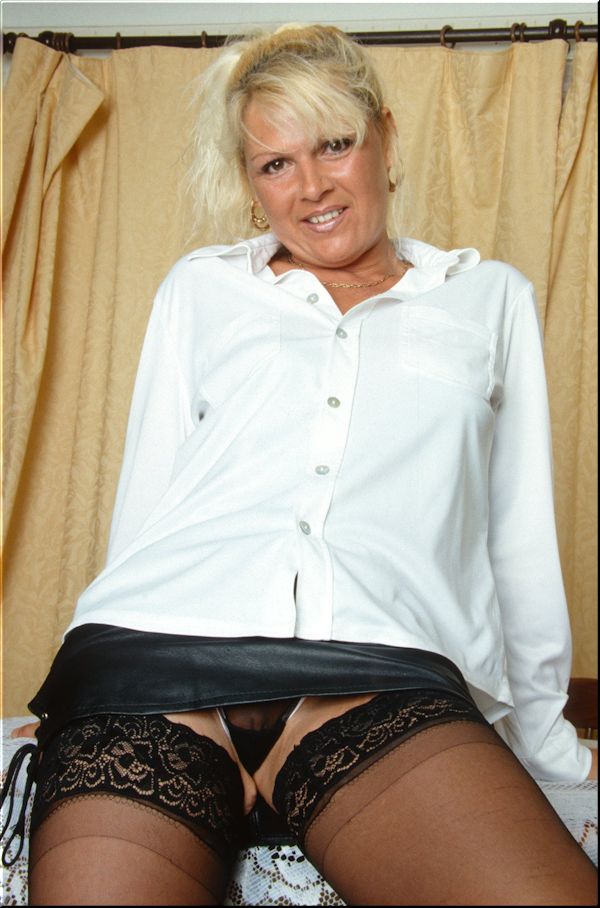 I am Annette, I am single and a grandmother. Being divorced and my own woman has given me the freedom to be who I want to be. As far as most people are concerned I am the perfect lady. To select others I am the quintessential slut.
I was in a dull, climax free marriage. My ex husband was my first and for years I thought small was normal. I never knew he ejaculated or felt the joy of creamy cum draining out of my cunt. Sure I have an ample pussy, with thick lips and hard clit. Being naïve about sex I thought it was a chore. Finally after 10 years I have had enough and we divorced.
My friends threw me a divorce party with several gag gifts that included a big life like dildo and several porn videos. I put them aside for several weeks. One rainy home alone weekend I brought them out to play. The videos got me very horny and the next thing I know I had a big sex toy in my pussy. Fucking myself to one orgasm after another. Driving that big toy in my pussy for hours, I even fucked one of my daughters bed post.
After my two daughters moved out to start their own families, my life as a cock and cum whore began. I do have standards and a few rules. First and foremost your dick must be over 4 inches when hard. I will make an exception if you are good orally. Second is you shouldn't be shy. I love a man who knows what he wants and not afraid to point me in the right direction. Anything goes with me and the more filthy you fuck me, the wilder my orgasm becomes.
Role play has become a big part of my life. Taboo older/younger play, group settings and more are what I desire. Tell grandma what you want and she will deliver. I am always wet, ready to fuck and cant wait for your call.
Call Grandma Annette at 1-800-281-2191 Or Use The "Click 2 Call: Feature Above And Save.