Phone Granny Ellen Can Be Reached At 1-800-281-2191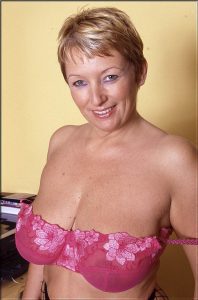 Finally things are getting back to normal and this granny is ready for a spa day. A few hours being pampered and serviced is what I really need. Rejuvenation is just what the doctor ordered.
I was a bit nervous when I walked in, after all I am not the busty young woman of years past. Sondra greeted me and took to me into the back. She was to be my relaxation expert for the day. Sondra is Asian, petite, about 30 and very attractive.
After a little champagne and a facial. Not that kind of "facial", you guys have such dirty minds. I meant the cucumbers over my eyes and face peel treatment. It was time for my massage. Sondra helped me undress, get on the table face down and placed a towel over my butt.
She then started with a warming oil on my shoulders and back. It was heaven and I felt the stress of the past year start to melt away. Then she moved on to my legs.
She has strong hands and my thighs sure need a hard rub down. I spread them just a bit giving her full access and she massaged them deeply. Soon her hands were under the towel that was covering my butt. "Take the towel off." I suggested. As she massaged and kneaded my ass I noticed her fingers would get really close to my pussy. I spread my legs a bit more and Sondra got the message. She was slightly slipping two fingers into the wet zone. The best part before Sondra rolled me over was the oiled anal massage. She didn't penetrate, but just massaged the edges. I did my best not to orgasm. My reward was her two finger slip into my soaking wet pussy. I orgasmed!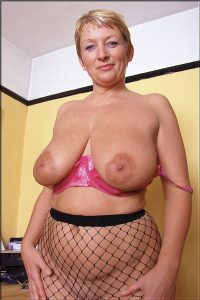 When I rolled over I noticed just how sexy Sondra is. Somehow the top of her spa uniform was unbuttoned a bit, revealing her perky breasts and hard nipples whenever she leaned over. When I saw that sight my bisexual side kicked in.
Rubbing me perfectly she eventually found my breasts. She was a bit rough, squeezing and stroking. When she started on my nipples I was in ecstasy, Sondra knew when to pull and pinch. Sondra then took off her top, revealing to perfect petite breasts with aroused nipples. I touched them and she moaned; "Pinch them" and I did.
She took of the her scrub pants and pink thong. Then she took my hand and placed it on her hairy pussy. I slipped a finger inside and to my surprise she was soaking wet. We kissed briefly before Sondra climbed on the table. She promptly started kissing my nipples and pulling them with her teeth. Just the way I like it. Thankfully she rubbed my clit to an orgasm, leaving my hand to explore her body.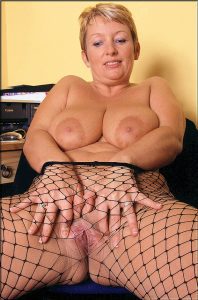 Sondra then got in a "69" position and let me lick her tiny little butt hole. "Be careful, I squirt," she warned. That was all I needed to hear as I gave her a rim job she rubbed and climaxed on my face. She wasn't kidding as my face was covered in her cum. Then we started fucking in the lesbian sense of the word. My pussy was a mess and the orgasms we enjoyed were wet and intense.
It was a beautiful massage and it was what the two of us needed. Sondra confessed it had been a couple weeks since her last climax and replied just a couple days for me thanks to my callers.
She toweled off the massage oil and led me to the shower, which was kinky as hell and pure orgasmic delight. The last thing Sondra did was hand me her card. Her business card had a handwritten note. "Call me anytime." I definitely will.
You Reach Granny Ellen At 1-800-281-2191 Or Use The Discounted 'Click 2 Call" Button Above