Private Phone Girl Bianca Can Be Reached At 1-800-281-2191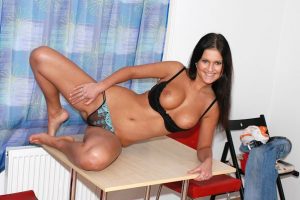 I am a pretty kinky girl, some would say perverted is a better description. When I graduated from high school I moved in a apartment with my then boyfriend Karl. Karl was satisfactory in so many ways which fulfilled me to no end.
The best thing about Karl is he is a born sissy. He was weak, had a very small dick and would do whatever was asked so I could achieve mind blowing orgasms.
Karl let me explore my naturally dominant side. His tiny penis was hard for him to masturbate and watching him try to cum would make any strong women wet. He takes direction well and is a sexual delight when he needs to be punished. I would buy him teen girl styles from the discount store and dress him up like a a little girl going to church. Once I took him on a city bus for being such a limp lover. I dressed Karl in a Easter outfit complete with ribbons in his hair. He looked very pretty that day.
Eventually I needed more and several times I would sissy Karl up and bring over a well built black man. My little sissy boy had to suffer the humiliation of giving my new found lover head and lick his ass really good. It wouldn't be long before my little girl was sitting quietly in the corner watching me get fucked hard and to many squirting orgasms. Finally my bull would fill my cunt up with his sperm and what wasn't half way up my uterus. Was draining out of my sloppy fuck hole. Time for Karl and his cuckold clean up.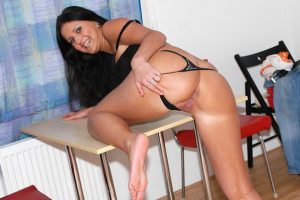 Then the best day of my life happened, Karl's sister moved in. Karla is plump, beautiful and has breasts that are extra heavy and sag. Her 3 inch nipples when hard, lend to her beauty.
One day Karla and I were enjoying some wine when the conversation turned to sex. It always does with me. The talk soon led to Karl and his tiny penis. Karla told me about catching him cum in her soiled panties one day when we were high school. She said from that day on Karl was her personal bitch. I was so wet when I heard that. Soon we were making out and exploring how horny we both were.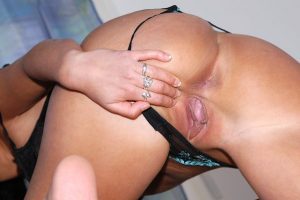 When Karl came home that night the three of us retired to the bedroom. We dressed him up like a little girl and made fun of his tiny little hard on. Soon he was forced to please Karla with only his mouth. I think Karla watching me spank her sissy brother got her off better then any licking Karl could offer.
Karla lived for us for several months and we often used Karl for our sexual deprivations. The best part was when we would bring in the Bull. A big black cock ruining your pussy would get any girl off. Karl having to do two "cuckold clean up's" is pure sexual heaven.
Phone Girl Bianca Can Be Reached At 1-800-281-2191 Or Save Some Money And Use Our "Click 2 Call" Feature Above