Dial 1-800-281-2191 To Speak With BBW Becky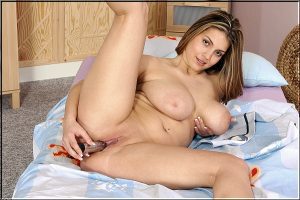 Becky is a beautiful young woman who is cheerful and always horny. We spent a little time with this favorite at phone sex speaks and this is what she said.
Becky, you have been with Phone Sex Speaks a couple months. What do you think of our clients so far?
They are all so different and spontaneous. I really enjoy logging on and spending time with all of them.
Do you enjoy dildo play and what sex toy is your favorite?
Yes I do enjoy all my sex toys. I have a 9 inch black dildo that fills my pussy up really nice It is absolutely my favorite. A pocket rocket that gets me off when I am not at home is always in my purse. It is perfect when I am in more public situations.
Why do you enjoy giving head so much?
Its started when I was young and it was the dirty thing to do. I get very wet when I feel a dick grow hard in my mouth, just discussing it makes me want to touch myself. I enjoy the complete blow job and get disappointed when it doesn't end with me tasting a creamy scum load.
What makes your pussy wet the fastest?
Good porn, thoughts of orgies, gang bangs and dressing up sissy boys.
When you masturbate, what is the fantasy you use the most?
I really like sex in the shower and I like to picture a man behind me with his hard cock thrusting deep inside me. I remember the first time I had anal sex it was quite by accident. He was fucking me good in the shower, his fat cock slipped and he was deep in my ass. The pain and surprise was my best orgasm ever.
If you were to spend a wild night with any girl on Phone Sex Speaks, who would she be?
Hands down it would be Ruby. I am bisexual and I know her young pussy has a sweet taste I cant wait to explore. I wonder if she likes a good finger fucking?
Dial 1-800-281-2191 To Speak With BBW Becky Or Use "Click 2 Call" And Save