Dial 1-800-281-2191 For Milf Alexis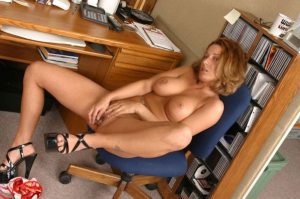 Alexis is the latest of our group of sexually hyper private sex chat girls. We think you will like her down to earth, non judgmental style.
Tall and curvy, Alexis has withstood the test of single motherhood and age into a beautiful woman. She is fertile and nurturing, the best qualities in a older/younger sexual situation.
We learned a lot of other things in a quick interview with Alexis. Here is what she said:
Alexis you look great. Do you have any health secrets or exercise tips you would like to share?
Lots of fruits and vegetables, healthy foods and lots of water. I enjoy exercise and the outdoors. I meditate and play when I relax.
You say you have found your lust for sex, what has changed over the past couple years?
Just being myself and do what cums naturally so to speak. I have learned to relax, be the mommy and lover you want me to be. I feel more free to explore a dark side of my mind. Only recently have I really begun to act upon my most intimate and secret thoughts.
Are you bisexual and what Phone Sex Speaks girl would you enjoy a evening with?
I am not bisexual in way where Thursday, Friday and Saturday is for guys. Or Monday, Tuesday and Wednesdays is for girls and Sunday I save for orgies. I love and enjoy what's right at the time. However if I have to make a choice for a special night, I would pick Astrid. She has a perfect body, you have to know she taste great when she is wet and you very sure you will go home satiated.
You have had experiences with both older and younger men. What are the differences you have noticed between them? Any pros or cons?
The differences are profound. Young men fuck faster and cum quicker. Older men are generally more consistent and are better at mutual orgasms. Young men have tastier cum and older men tend not to spray all over. Young guys have a quicker turn around time. Older guys can go forever.
What kind of porn have you been watching lately and why?
Lately I have gravitated to hardcore anal sex. Where someone is pounded so hard they both cry and cum. On the other hand I have always got off on soft Bdsm. Especially if its sensual and on the romantic side.
How do you like our loyal clients and have you had any really kinky calls lately?
Very kinky and I like how they help me expand my horizons. I was surprised how openminded they are. I enjoy when they express a bi curious side. Its all hot stuff!
Does size matter?
Good question, I would say it on matters for whatever task you have at hand. For good hard fucking a bigger cock makes everything happen sooner. For anal, smaller is better for an orgasm. I do enjoy men with extremely small dicks and balls. I love watching a tiny cock being excited.
What is on your sexual bucket list?
Yes! Basically a brutish group of men with evil intentions. Being assaulted with big hard cocks, covered in cum and my pussy is ruined. I want be fucked like Satan himself is doing it. I don't want to ever forget it.
Dial 1-800-281-2191 Or Use Our Money saving "Click 2 Call" Button Above And Save