Privately Speak With Courtney At 1-800-281-2191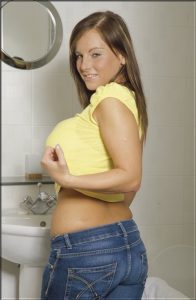 Those couple weeks during the hard core lockdowns brought out the voyeur in me. How I grew into the woman I am today was all about those nights peeping on my parents making love.
My apartment complex has great views of everyone else's abode. Just lying by an open window in broad daylight, naked and masturbating to porn. Got me off so hard, I couldn't stop. I was horny all the time, I needed to cum.
Almost directly across from my bedroom window are my neighbors. They are about 50, she is round, with huge saggy breasts. He is fairly round himself, nice and hairy. I think they look sexy.
Going out to the mail box one day I met my neighbors. Her name is Fran and he is Gary. We exchanged pleasantries and phone numbers. After all, we have to look out for each other. It wasn't but 10 minutes I got a ding on the phone. It was my new found friend Fran.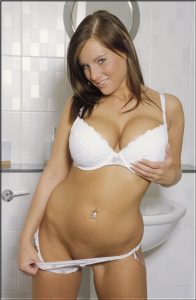 Fran: Your so pretty!
Court: I think your both sexy too!
Fran: Will you be watching?
Court: Try and stop me…LOL
I am so turned on at that moment and went to my bedroom. Fran did not disappoint wearing only a t-shirt standing in front the window. Her huge saggy breasts on display with the longest and hard pointy nipples I had ever seen. Poking through her shirt. I rubbed off the quickest orgasm ever. The last I came like that I was 14. I texted Fran.
Court: You made me cum
Fran: I know hun, Wait till it gets dark!
I put down my phone, rolled over and took a long nap. I had a feeling I would be up late tonight.
From Voyeur To Participant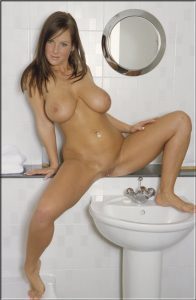 My phone dinged and sure enough it was my best bud Fran. I could see her and Gary across the way. They had moved their bed so I could see and boy could I. They were both nude, looking hot and clearly aroused.
Court: Gary is huge, go down on him
Fran: I left door unlocked, cum over and see up close
I through on a robe, ran across the way. The door was unlocked and I walked into the bedroom. I rubbed my clit and came while standing in the door way. I was so turned on.
Gary must have a 9 inch cock and Fran took it all the way down. So I jumped in and planted my face in Fran's mature and hairy pussy. She took charge by grabbing my head so my tongue didn't stray too far from her rock hard clit.
Soon I could feel her creamy pussy cum drip on my chin and almost suffocated as she held my face in place. I was in orgasmic heaven as I rubbed my bald slit and climaxed with her pussy convulsions.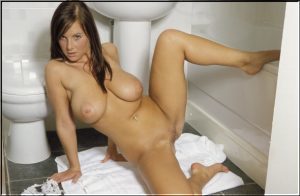 It was a very fulfilling night and they are both gifted and generous lovers. We continued our lock down fun. Sometimes it was texting and watching each other from our windows. Or our porn parties that led to some very interesting nights.
Now we do a lot of swinging and picking up unsuspecting people in bars for a night of debauchery. I have come to the conclusion that when you judge a book by its cover you might miss out on a kinky and satisfying encounter. Fran and Gary are now life long friends.
I love to talk, explore and engage in erotic adventures, no matter how taboo. Call me and lets enjoy what's really on our minds.
Dial 1-800-281-2191 To Speak In Private Courtney Or Use The affordable "Click 2 Call" Button Above