To Chat With Nanny Dakota Dial 1-800-281-2191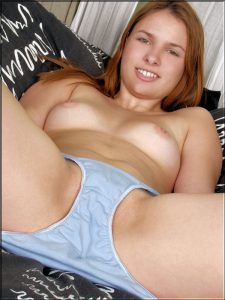 Hello again, since we last met I have moved on to being a Nanny. My clients are Mark and Tammy, 40 to 50 something Silicon Valley types. I must say they are a nice family with their teen daughter Clara and 8 year old boy Timothy. Great kids and parents if I do say so.
The first month I really did try to keep my sexual urges in check. Mark is about 50, tall and good looking. The few peeks I got were enough to fuel my nightly masturbation sessions, but you know that is never enough.
Soon I was giving him an eyeful, bending over to pick things up. Mark really enjoyed those loose top, breasts views. However, flirty, no panty sundresses are his favorites. I am always wet when he is around.
One day after Tammy and the kids left for school and work, Mark called for me to come the bedroom. He was sitting on the bed and had an intense look about himself.
"Strip" He plainly said.
"Yes sir!" I shouted as my clothes were flying off.
Nanny To Sub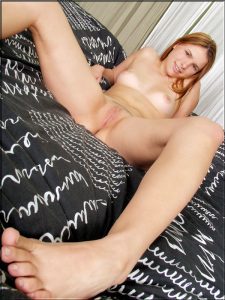 There I was, completely nude and very excited. Mark commanded me to kneel and I complied.
My employer then took off his belt, his pants and everything else. Mark had an erection, he was clearly the biggest man I had ever seen. Then it happened, Mark put his big dick in my mouth and turned my lips into his personal pussy. He was a little disappointed as he pushed me to the floor and started breeding me. He commanded my pussy with his erection like no other man had.
I was cuming so hard, trying no to show it. He was pounding me while pulling my ponytail. In and out, thrusting hard. I knew I was going to have bruises. After awhile I was beginning to fade. My orgasms were starting to hurt. He thrust his dick one more time and Mark began to cum. I felt every pump of the shaft as his white jizz flowed into me.
A flurry of short thrust and a sperm dumping later, he was done. He got dressed while I lay in an orgasmic mess on the floor.
The one thing that was clear is that Mark isn't my boss, but my Master. My one sole purpose in life is to serve him.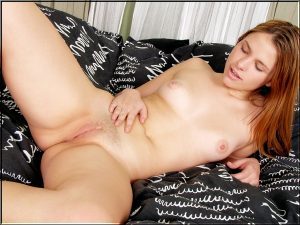 I have the perfect life and the perfect Master, I enjoy serving him. Then a few weeks later things got even better.
Late, around midnight Mark burst into my room, grabbed me by the arm and drug me to the master bedroom. On the bed I saw Tammy wearing black stockings, no panties and a matching bra. Her legs spread wide open exposing her jet black pubic mound.
My master pushed my head into Tammy's pussy and sternly said; "Make your Mistress cum!"
She has the best looking vagina I had ever seen. Beautiful "Roast Beef" lips, a prominent pee hole and her clit is least a inch long. I dove in and went right to work. Tammy climaxed easily and her cum was sweet and extra creamy. My face was soaking wet.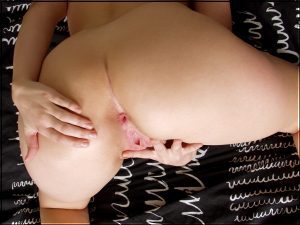 I was having the time of my life, when it started showing. Master Mark had me get doggy style on the floor. He gave me a hard spanking and bred my pussy while Mistress Tammy masturbated with climatic vigor.
I was so sore the next morning. My pussy and ass were bruised and sensitive, but in a good way. Mistress Tammy promised me if I was good she would use a strap on in my butt hole. She says I will need a lot of practice before my Master claims it.
We have so much to share and discover. I am flexible, love to orgasm and hear your take on things. Never judge will I judge and your pleasure is my chief concern. I truly cant wait for you to call.
Nanny Dakota Can Be Reached For A Taboo Call At 1-800-281-2191 Or Use The Discounted "Click 2 Call" Option Above.