Dial 1-800-281-2191 To Speak With Milf Cora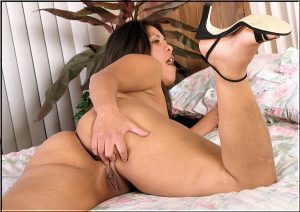 It was our pleasure to spend a little time with our Milf Cora. She is everything she says and more. Cora has a stunning body, pretty smile and warm personality. It was a wonderful afternoon and this some of what we discussed.
Cora you have been with Phone Sex speaks for awhile, tell us what you think of our clients?
The clients are easy going, mature and really kinky. They make it so easy for me to get wet.
You're a single mom and told us in your bio you like a creampie. Do you get off on being pregnant or just love the way it feels when your pussy gets filled with sperm?
I do enjoy being pregnant, especially when my breasts are swollen. My nipples are very sensitive. What girl wouldn't enjoy a creampie? I like a cock in me really deep then feel him explode. The best part is when his cum drains out of me.
You claim to be the biggest slut in your apartment complex, tell us more about that?
First I am a bit of a tease and not shy about how I dress around my home. I think I enjoy the peepers, especially when they touch themselves. Those kinky encounters eventually lead to far out, fetish fuck sessions. Ladies, don't deny your man. Because there is always a woman like me around who will give him what he needs.
You have a real tight pussy for a mother of your age, what's your secret?
I have been fucking since I was in junior high school. I realize how important a tight pussy is. Squeezing a cock while he is in me is very good exercise. I do fuck a man back, why should he do all the work?
What's your favorite fantasy and do you masturbate to it often?
I have more then one fantasy, I do want sex on the beach with the waves rolling on us. A big fantasy of mine is about being in an orgy or a very rough gang bang. I masturbate a lot and with the kinky clients on Phone Sex Speaks I cant help myself but orgasm often.
Dial 1-800-281-2191 To Speak With The Milf Cora Or Save and Use the "Click 2 Call" Button Above.