Dial 1-800-281-2191 to speak With Milf Candie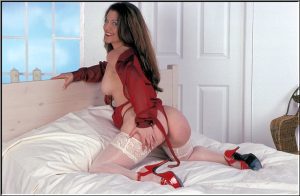 Phone Sex Speaks spent some time with our latest Milf, Candie. We found her very attractive, warm and inviting. Were sure you will find her to be all of the above and more.
First of all Candie we welcome you to Phone Sex Speaks. Please tell us what you think so far?
The company is great! Helpful and a fun, friendly staff.
How do you like our clients? Are they kinky enough for you?
The clients are all wonderful. Being a newly single mom, I have lived a somewhat sheltered life, but I am learning how to be more open and accept new ideas, many of which turn me on so much!
You're a mom and in your thirties, How do you keep your figure so sexy?
I keep my figure by having lots of sex in athletic positions with young fit guys. Also I eat right.
What are your favorite kind of calls?
My favorite calls are when men tell me their most secret desires no matter how taboo. Then we bring them to life during our talks and play time.
Describe your most embarrassing sexual experience?
My most embarrassing sexual moment happened not to long ago. I haven't been single long and was feeling down so what's a girl to do but to go shopping. In the dressing room I trying on some sexy underwear and bras and looking at myself in the mirror, rubbing my hands up and down my torso and thighs. My fingers slipped inside my panties and found my clit, I was so close to cumming when the dressing room door opened! There stood a young, perky salesgirl watching me! I couldn't believe it! I was so embarrassed but so turned on that I couldn't stop! She stepped into the dressing room without a word and watched as I brought myself to climax. When I got myself together, my face red with excitement and embarrassment, I apologized over and over again. Then she, well, let's save that for another time.
Do you have a "Go To" fantasy when you masturbate?
Well, my in my bio I tell how I walked in on the babysitter with a black guy. Ever since then I have been obsessed with black cock. I cant stop thinking about them. My "go to" fantasy is having a gangbang with 3 or 4 very well hung black guys. Turning this midwestern divorcee into a big black cock whore and begging for more.
Dial 1-800-281-2191 Or Use Our "Click 2 Call" Feature And Save