Dial 1-800-281-2191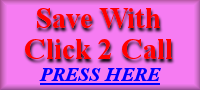 Hello, my name is Jada. I was born and raised in Jamaica, educated here in the States. Helping people is my passion and pushing them through to healthy thoughts is rewarding.
My specialty is human sexuality and getting past what society considers normal. I am here to listen and validate how you feel so your orgasm is a source of pride. Many men and women I have helped initially feel guilty about how they ejaculate or climax and what thoughts they have.
I enjoy nothing more then helping those with a sissy complex, bisexual thoughts and mommy concerns just to name a few. Do you ejaculate to quickly? I can help. Its okay to feel certain thoughts and I want you to express them. I listen and offer immediate and practical ways for you to improve.
I am available most evenings to hear you, help you and heal you.
Call Jada For some Phone Sex Therapy At 1-800-281-2191 Or Use The Discounted "Click 2 Call" Button Above.
Looks - 9.8
Sexiness - 9.4
Cumability - 9.1